Group chats are the epicenters of fake news - especially during COVID-19 times.
Ver Itas is a friendly bot that we'll create with The New York Times to fight the COVID-19 infodemic. It will bring the most timely and accurate news to people's group chats so that they can focus on their conversations without spreading false information. The truth is essential. It's the only way to end the infodemic.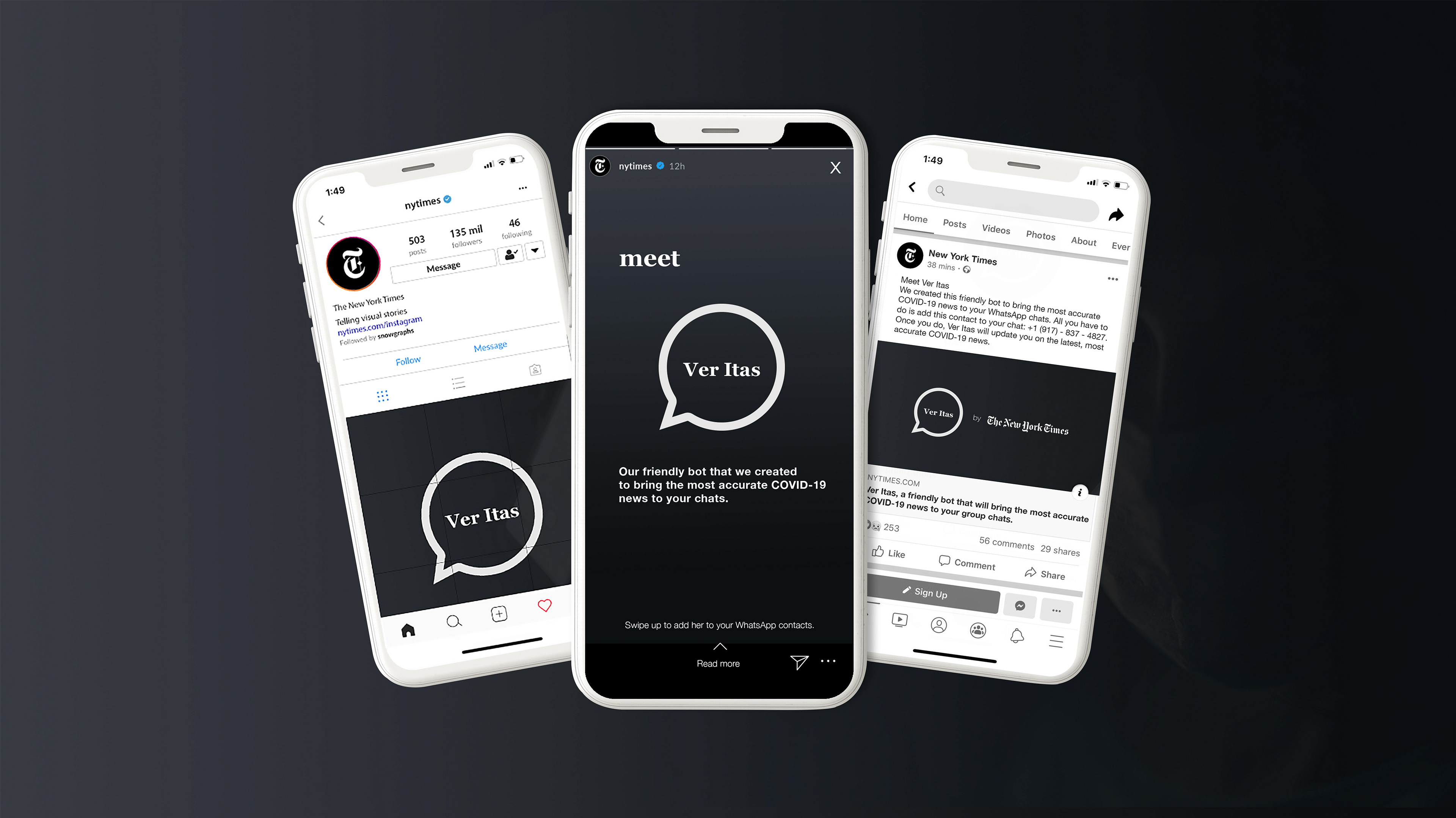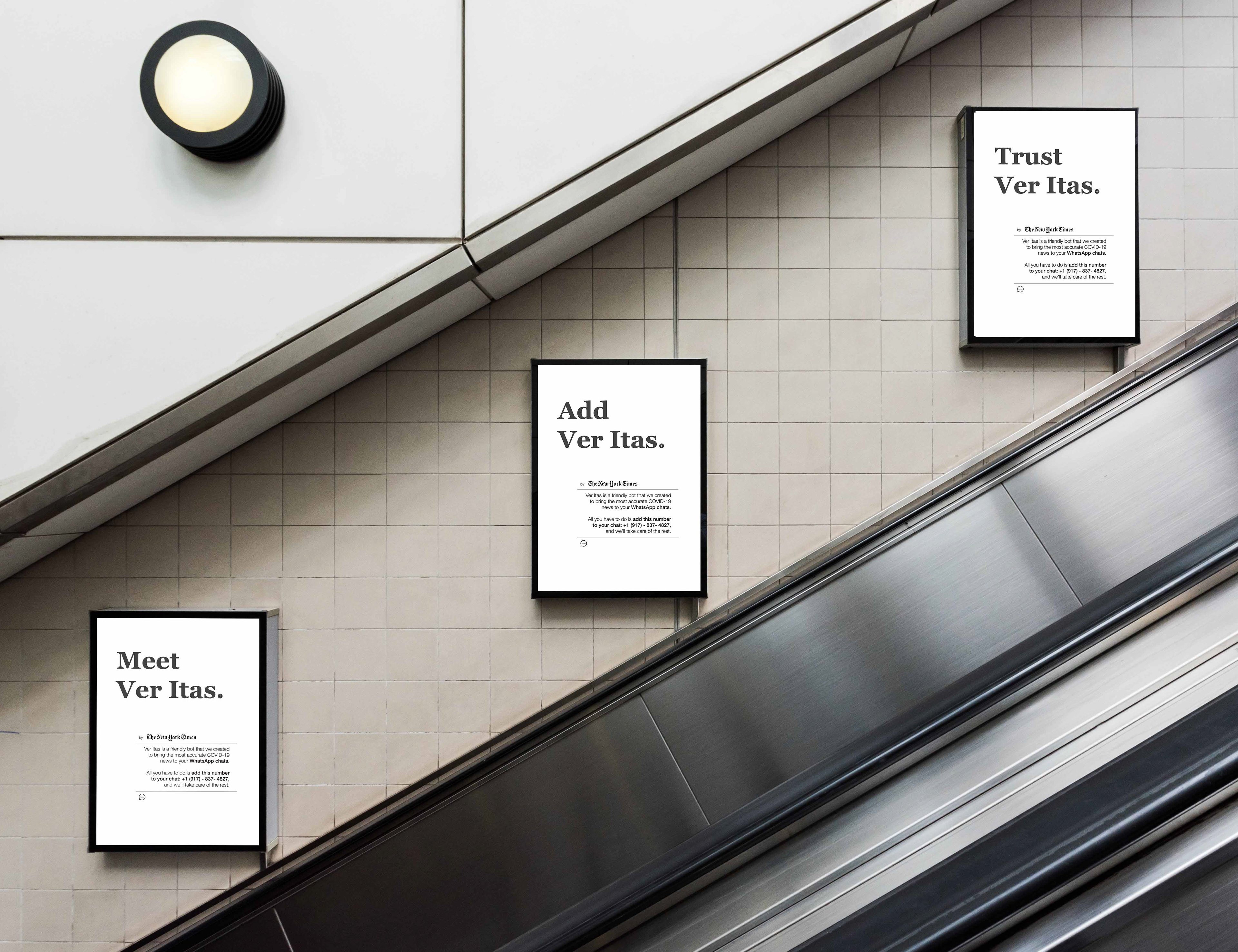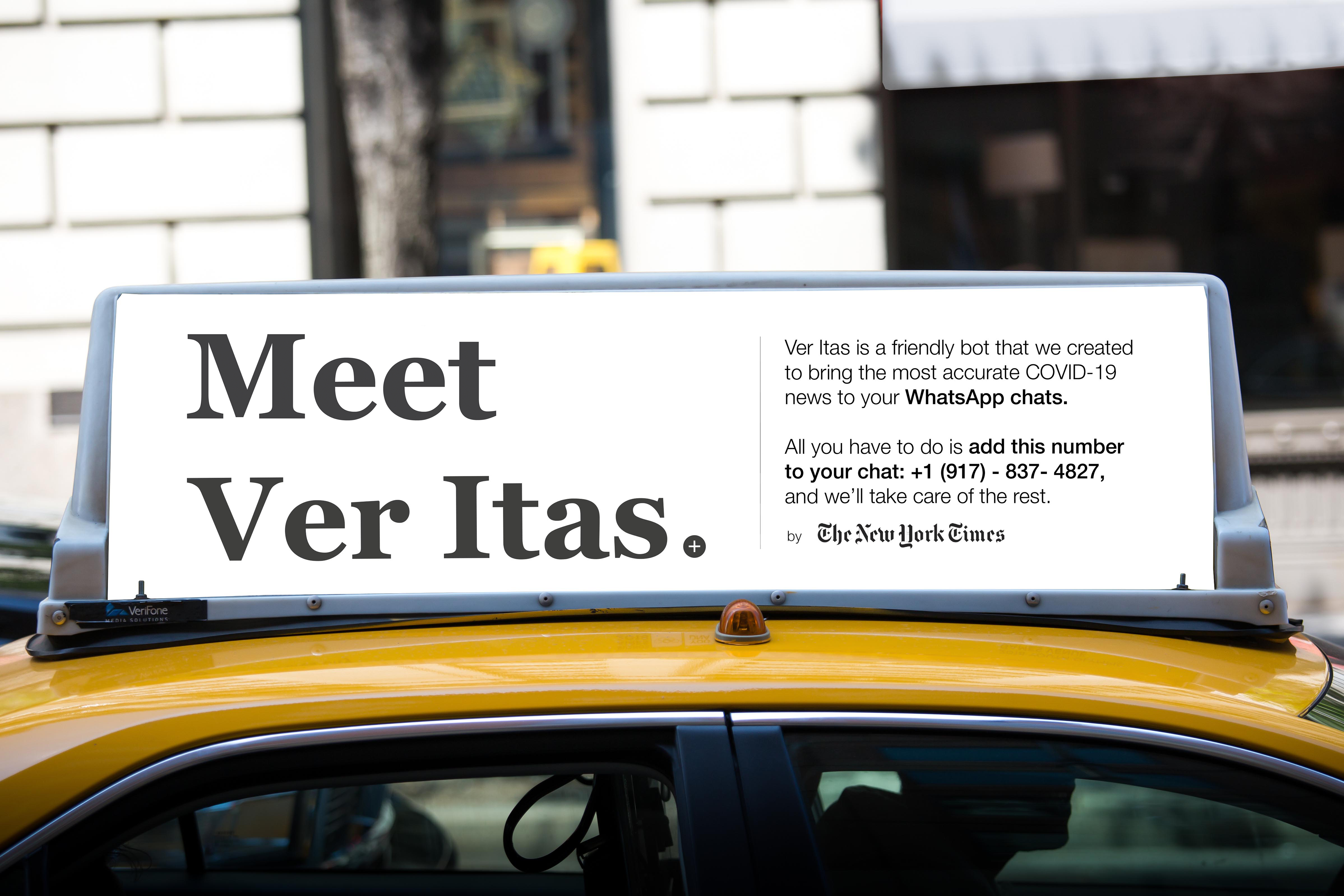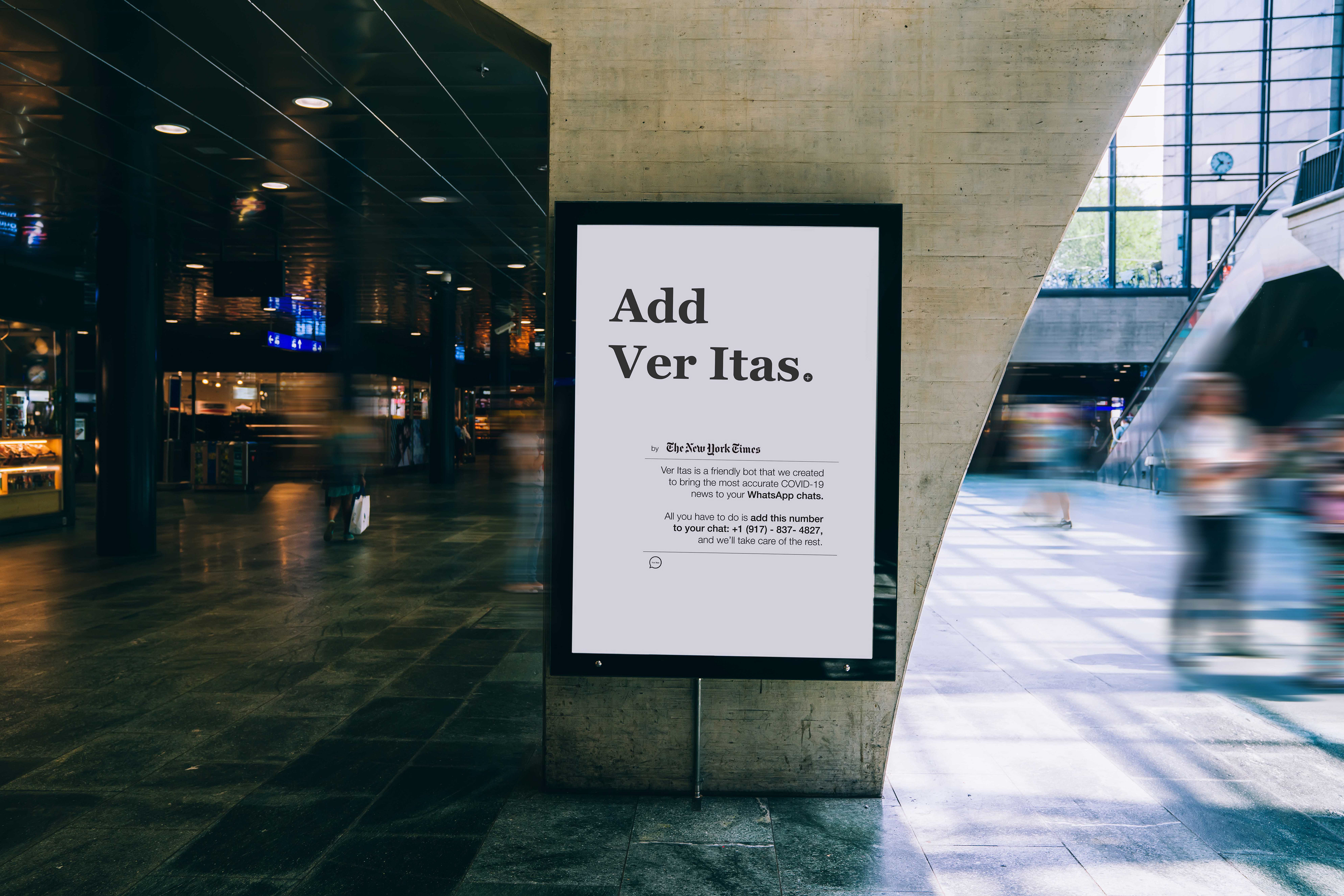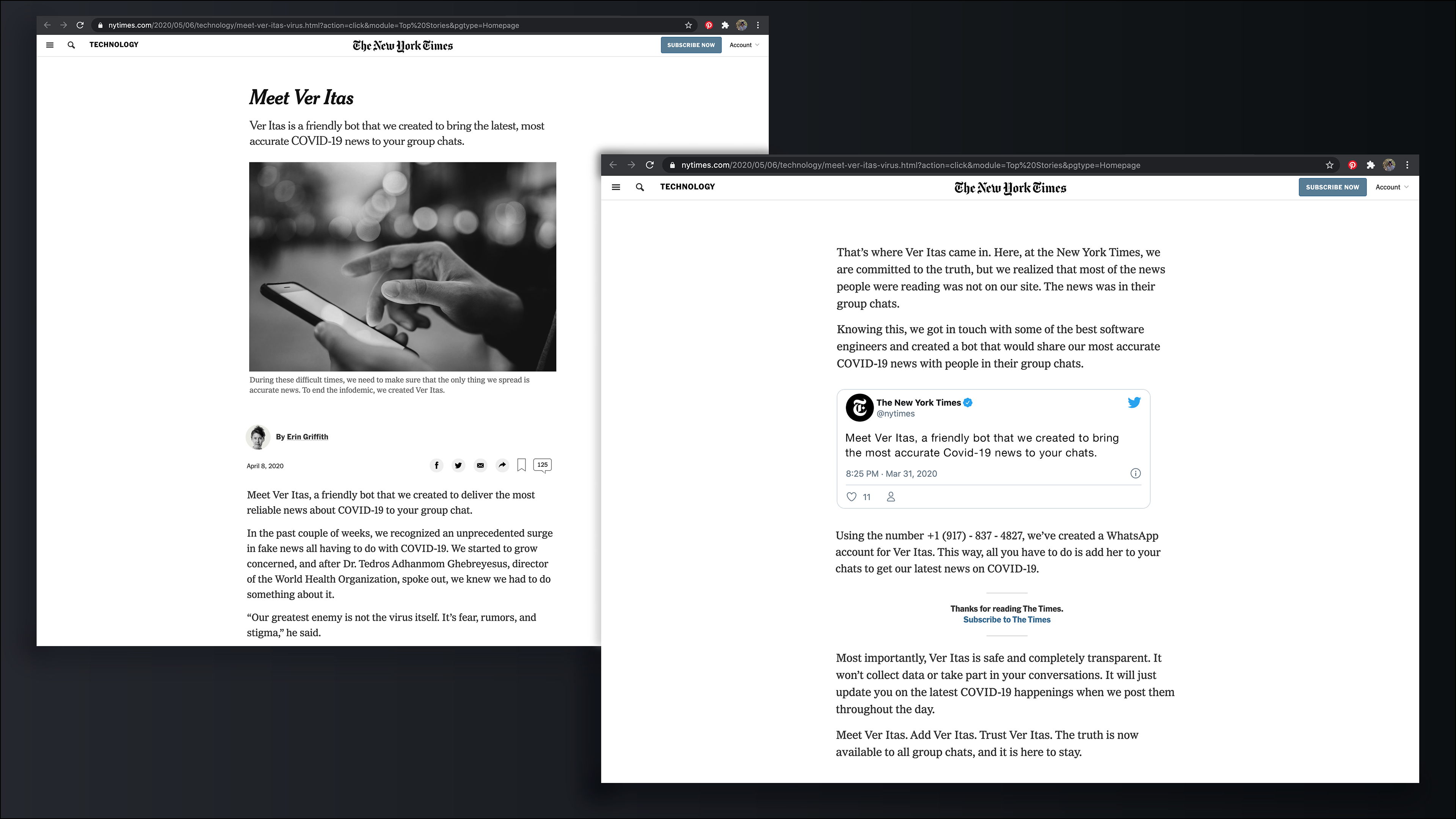 Creative Direction & Concept:
Bárbara Tábara – Art Director  ·  Carolina Soto – Copywriter 
​​​​​​​
This is a spec project.
​​